In the modern age, a business' online presence matters just as much – if not more – than their television or offline footprint. There are countless organisations that offer digital marketing services, all of which are designed to improve your online presence, drive more people to your website and generate more revenue. This doesn't mean you have to stay in the dark though, it's always advisable to at least have a loose understanding of what these digital marketing service providers actually do.
Through this brief guide, we will look at how agencies and service providers boost your digital presence and help your business stand out from the crowd. Whilst this is far from a comprehensive guide on how to do these things, it's still important to understand what you are investing your money into.
Social Media
Social media is a driving force in modern digital marketing and provides brilliant opportunities for businesses to amplify their online presence and impact. With 79% of UK residents and 86% of US adults using at least some form of social media, it's hard to deny the fact that this is an extremely powerful method of reaching your business' target audience.
Not all agencies and organisations that offer digital marketing services have social media marketing as an option, primarily because the field is still growing and developing, though those that do tend to operate in the same ways.
Firstly, focusing on the big social media platforms like Facebook, Twitter, YouTube and LinkedIn, it's possible to run targeted advertisements that focus on and appear for specific members of your business' desired audience. By ensuring that you are only advertising to those most likely to work with you, you are driving brand recognition in your target audience, drastically improving your digital presence.
The other major advantage that organisations take advantage of is how social media platforms enable a better understanding of your target demographic. By using social media to engage with your business' audience, it's easy to build a relationship with them, as well as create a more recognisable and interesting brand. All of this has a drastic effect on your digital presence and overall brand recognition.
Website Design
The second improvement method we'll look at is website design. Your website serves as a storefront for your business, displaying who you are, what you do and what you can offer people. This makes your website design absolutely essential as part of your digital presence because not only must the information on there be accurate, but it must be eye-catching and engaging too.
An effective web design company will centre your website's design around your brand and vision. Your website should be visually appealing and clear, but it should also complement your business' brand, tone and voice. A corporate business will need professional, clean imagery and design, along with professionally worded content; whilst a local coffee shop could benefit from more unusual, eye-catching visuals and informal language. Your business is what defines how your website should look.
If handled correctly, your website design will be the driving force in turning visitors into customers.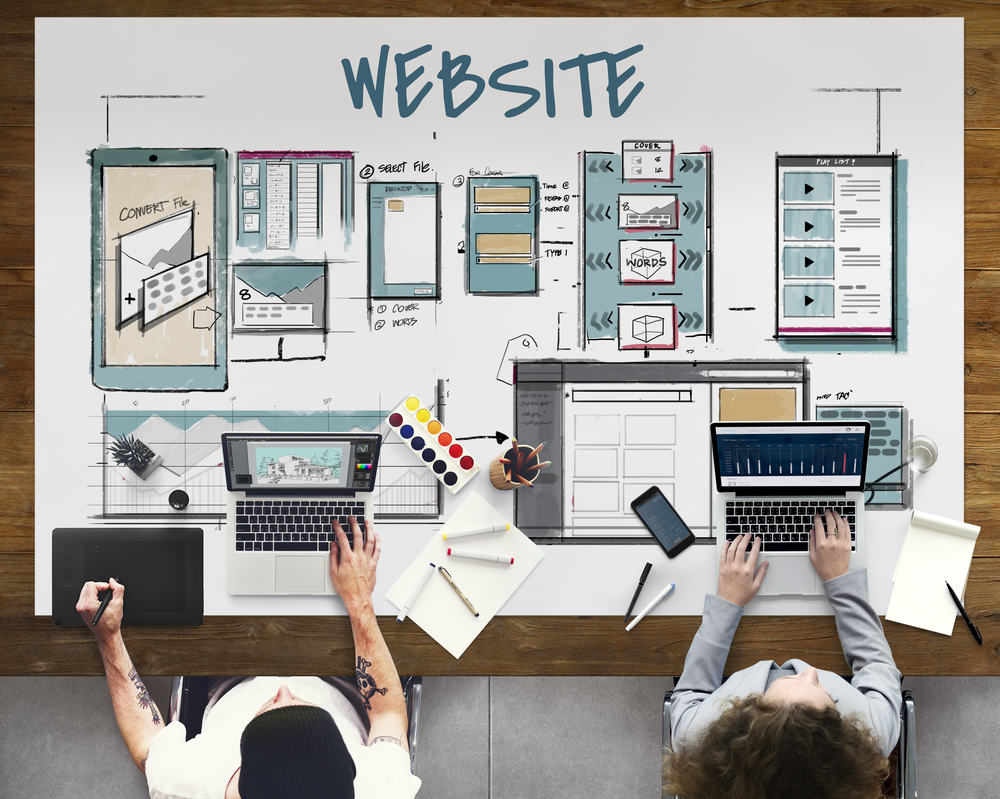 Search Engine Optimisation
Finally, we have search engine optimisation or SEO. SEO is a deep field filled with lots of fine technicalities and details that make it hard to learn and execute effectively. In general, the concept is that your business wants to appear when people search for specific topics and SEO is the act of optimising your website so that this happens.
From keywords in your website content through to meta descriptions and website page structure, there are hundreds of factors that affect whether your website appears on the search results. When done correctly, SEO helps you appear in the search result for very specific keywords that you know your ideal customer will be searching, meaning more sales and revenue – even Forbes have recommended the use of SEO for small to medium enterprises.
Overall, this list is a very brief overview of how you can improve your online presence through digital marketing services and techniques. Learning how to execute these techniques effectively is a time-consuming task but without a doubt, they can have a huge impact on your business.