If you are looking to start an online boutique shop one of the first things you will need to create a name. Naming a company is no easy task. If you're searching the internet you probably came across Shopify's boutique name generator. As great as it sounds I often find it gives you mediocre results. Below I have outlined a specific formula that I have used to help name dozens of companies.
Note: We love using Wix site builder to create our e-commerce site within a minute. It's probably the best place to start an online store.
You might also like to read:
How does name generator work?
Here is a dirty little secret. The "boutique" name generator is the same as their jewelry" or "furniture" store name generator. Each one get's its own page with a unique title but they serve the same results.
That's why the results are so generic and often out of place. Let's be honest, you don't want a generic name for your store! As an example, I used the word "turquoise" as the query and got these results:
Terrible! Who wants to name your boutique "Digital turquoise" or "Eco Turquoise". Let's jump into how to find a great name that is unique and memorable.

What are the parts of a good name?
Our friends at the naming agency Igor have created an in-depth 28-page guide for naming. They list that a good name should be able to:
Separate you from your competition
Be unforgettable
Create a positive image with your audience
Fit the products that you are going to sell
How to come up with boutique name ideas
The first step in coming up with a catchy business name is brainstorming. To start you can use some online tools to jump start the idea. First you want to identify how you want your customers to feel when they hear the name. Will it be descriptive of your products or more abstract. Some of the most famous boutiques just use their founders name.
Define Brand Values
Before you come up with a list of name ideas come up with a list of values that you want your brand to stand for. This will help you come up with words that represent these values. Below we have put together a list of values that we want our fictional boutique brand to stand for:
Positive
Smart
Tasteful
Honest
Brave
Aspiring
Empowering
These words will help us when we start to brainstorm names.
Before you take to the online tools you want to start by using a pen and paper. Write down all your ideas for a name. You can use a list or web to help create a mind map.
Using the values above here are a few name examples with the rational behind them. We created this list of names for this blog post. To show how they could look as a brand we have designed a logo for each one.

Brainstorm Names
Translate a word to Greek, Latin, or French:

Theseus Boutique – this name comes from the greek god Theseus who was the god of justice and wisdom. These are values that we want the brand to stand for. For this I just googled "gods that stand for intelligence".
Use an obscure color:

Cordovan – Colors cary so much emotion, it makes sense to use a color for your brand. There are thousands of color names you can use. There is a great list on Wikipedia.
Use an ancient god:

Colos Boutique – if you want your brand to have an old world and tasteful feel look for your brand value translations in latin or greek. Colos means color, cosmetic, and beauty in latin. For a boutique using a French name could help create an upscale feel.
Combine words that describe what you do:

Smart Style – this uses a modifier like "style" or "shop" to help tell the story of what we do. Smart is from the keyword list but you could use any word here.
Use an animal for your brand:

Togo Boutique – this short memorable name has a strong and honest name. It comes from Togo the brave lead dog that led the 1925 sled-dog team that reached Nome in Alaska. I found a list of animals that stood for each of the above values and choose the ones that I liked the best.
Combine two words:

Needle & Maker  – Combining two words can help create a unique and descriptive name for your brand. For the domain make sure to use the word "and" not "&".
Strategies to broaden your name search
If you still haven't found a cute boutique name don't fret! We are going to give you a few online tools to expand your search.
A Visual Thesaurus – Using a visual thesaurus can help you expand your search. The mind map feature can make it easier to visualize the name.
Misspell your name! – This might come as a surprise but more and more companies are using unique spellings to differentiate and get a short domain name. Some techniques include: ending in ly, dropping the first vowel, combining words, and dropping syllables.
How to make sure you can get the domain
You want to make sure you can buy the domain. Some online commerce platforms let you buy your domain directly through them. You can use name.com to check if your domain is available. If the .com is not available they will give you other domain options.
Today it is less important to have a .com domain. As of publishing the new domain. shop is still pending release. You can check here to see if .shop is available.
You can also use a modifier or add another word to the domain. If you wanted the domain nestandcrown.com but it wasn't available you could add a word like "the" in front to create thenestandcrown.com. Also using a location like nye is a possible domain modifier.
Checklist before choosing a name
Here is a short list of questions to ask yourself before choosing a name. Remember names are hard to choose, you might not be able to find a name that meets all the criteria.
Is it easy to remember and pronounce?
Is it hard to spell? If so are you okay with this?
Is the domain available?
Are there other people using the name? If so it might be best to look for another name.
Is it offensive? If it's offensive to someone it's best to skip that name.
Is the name time tested? Will it feel old in 5 years?
Is social media available? Namecheck makes it easy to check all social media and domain name availability. It should be noted that we don't recommend throwing away a great name because you can't get the twitter handle. Many brands use a modifier like adding "shop" or "boutique" at the end.
Is the name going to be remembered by people or does it fall flat?
Choosing a tagline
If you choose a name that isn't descriptive of what you do it might be beneficial to add a tagline. A tagline acts to help describe what your shop does. For example If your store was named Todo Boutique an acceptable tagline would be "sophisticated style". When coming up with your tagline make sure to keep it short and specific.
Often we see generic and long taglines. Remember you want it to have punch and impact. Having a keyword in your tagline can also help people identify what you do. Here are some of our favorite taglines of luxury brands:
Madewell "Mix Well. Madewell"
Levis. Original jeans. Original people
Tiffany – True Love

Famous NYC Boutique Names
As an example of what a great Boutique name we wanted to pull together a list of some of the most popular boutique names from NYC and dissect what they mean and why they are successful. Credit to Racked New York for the list. It might be a good resource for getting ideas. Below is what they said:
Life:Curated – We wanted to build a boutique that provided focused, style-driven fashion and homegoods to make life more beautiful. The name Life:Curated came about organically from that mission statement. A curated lifestyle store.
Owen – Founder and owner Phillip Salem has been focusing on his OWEN Bag line. Owen is Phillip's middle name and his late mother's maiden name.
Swords-Smith – The name Swords-Smith is a hyphenated version of the 2 owners last names: Briana Swords and R. Smith.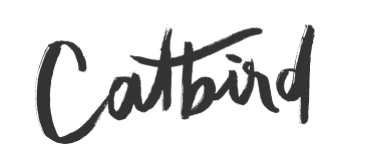 CatBird – Founder Rony Vardi named her store CatBird after an old Audubon print she had of a catbird. When she opened in 2004, she hoped that the store would evolve over time, and she wanted the name to allow for that freedom.
Next Step in Starting Your Online Boutique
Once you have chosen your name it's time to build your store! Online boutiques have continued to grow in popularity. We have created a guide to how to start your online boutique. It is filled with helpful tips including: how to manage inventory, market your brand online, and choose an commerce provider.
If you have any thoughts on the post or ideas for a boutique name post them in the comments below!