The new year brought a new, more professional look to zaBox, the design social media website.
For those who don't know zaBox is a design related social bookmarking website, focused on offering its users design news, tutorials and resources in a spam-free environment. Using zaBox is really simple. All you need to do is register and start submitting content. You can also view and rate what other users have submitted, engage in discussions regarding the submitted content, make friends, get your favorite news (each category has its own RSS feed) directly to your RSS and much more.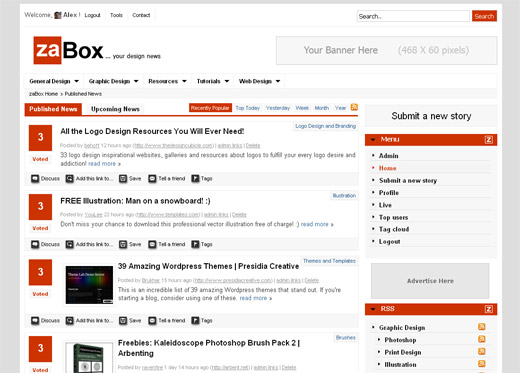 Some new features have been implemented also, like the ability to add a zaBox bookmarklet to your Blogger website, a few new subcategories and the "Top Published Users" section. Other modules like Live Search and a Gallery to showcase your work will be added in the future.