Back when I was learning web development I often came across websites that included an interactive map of some sort, and allowed you to click on a region, or even select it. I remember thinking how hard this must be to create. And it should, right ? Well not exactly. You see, there's Simplemaps.com.
Simple Maps offers beautiful, customizable and easy-to-use Flash and HTML 5 maps. All maps are compatible with all major browsers : Chrome, Firefox, Internet Explorer, Opera and Safari so you won't have to worry about your map not showing properly.
Additionally all maps are compatible with iOS and Android devices, including tablets and smartphones (iPad, iPhone and Android based tablets and phones).
Currently the maps included are : html5 world map, html5 US map, html5 Canada map and World, USA, Canada, Europe and Congress Flash maps. Looking at the list of clients : US Navy, Harvard and Princeton Universities you get a good idea about the quality of these maps.
Each map is easily customizable without any knowledge of web development software, just by editing a text document and if you don't  manage, Simple Maps has a great support team to help you with every thing you need.
You can easily modify the maps to show statistical data for instance :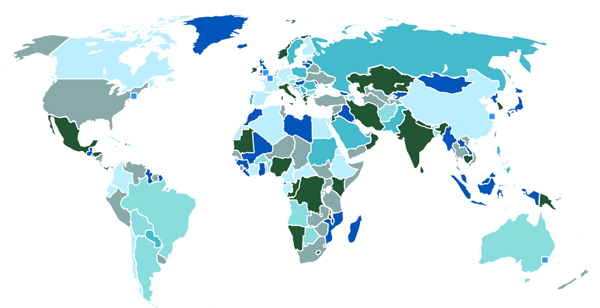 or you can change the background and add a description for each state with multiple links :
You can pinpoint important locations, such as office branches, by using latitude and longitude. The mark point can be a circle or a square and displaying info on mouse hover and on click point to an unique Url. The hover text box can include text, images and links.
Each map is easy to integrate into any website. The background can be set to transparent to integrate it nicely with any design.
[alert-success] For more information check out 
Simple Maps
. [/alert-success]