Designers are curious beings. We have an innate desire to learn new things that will fuel our passions and drive us towards mastery.
For those like me, looking to learn more about typography, then consider these courses that you can start absolutely for free.
Online learning portal SkillShare is a wonderful site that offers courses in an array of categories, including design, technology, photography, and culinary. It offers premium accounts with unlimited access to all courses, but you can start an account now and get free access to whichever lesson you desire for 14 days. Courses are relatively short and are split into manageable parts, so you can easily learn at your own pace.
Similarly, Vimeo is another great resource center. Many professionals gather and share their skills through video guides and tutorials. The best thing about it? Yep their all free! For typography lovers, start your journey here:
Chalkboard Lettering: Adding Charm to Your Home
Chalkboard Lettering is a 40-minute class by Brooklyn-based designer Lauren Hom. The course is focused on creating beautiful chalk murals and includes tips for preservation, fixing, and flourishing.
The Golden Secrets of Hand-Lettering: Create the Perfect Postcard
Wanting to better express your thoughts and care for loved ones? Then learn to Create the Perfect Postcard from Martina Flor of Germany. In her course, she shares the principles behind letter design as well as effective techniques to think, sketch and create a lettering piece from scratch.
Lettering for Designers: One Drop Cap Letterform at a Time
If you take a look at old books, you will notice that a lot of them have a drop cap—a single letter with intricate designs around it. This complex drop cap letterform is the highlight in Lettering for Designers by Jessica Hische.
Calligraphy, Hand Lettering: Learn Three Styles from A-Z
Many people refrain from doing typography, thinking their lettering isn't good enough or even downright ugly. With the Calligraphy, Hand Lettering by artist and lecturer Micheal Tonis, you will learn three lettering styles (graffiti, block, and bubble) to bring your art to the next level.
Typography Fundamentals – Feel Confident With Type!
Typography has always been and will always be a vital part of graphic design. If you want to make sure that your type complements and enhances the overall look of your design, then you ought to learn the Typography Fundamentals with Wanda Granata.
Decorative Letterforms: Creating a Hand-Drawn Alphabet
Maybe you're looking to create and sell type sets. Or you're designing a unique alphabet design for your story or design. Regardless of your reason, the Decorative Letterforms course by Brooklyn-based typographer Annica Lydenberg will benefit you.
Hand Lettering in Motion
Who says letters need to be just intricate and still to be fancy? In Hand Lettering in Motion, you will learn the basics of animation, including breaking hand-drawn lettering for animating in After Effects. The course is headed by motion graphics artist Jake Bartlett.
Typographic Logos: Typography and Lettering for Logo Design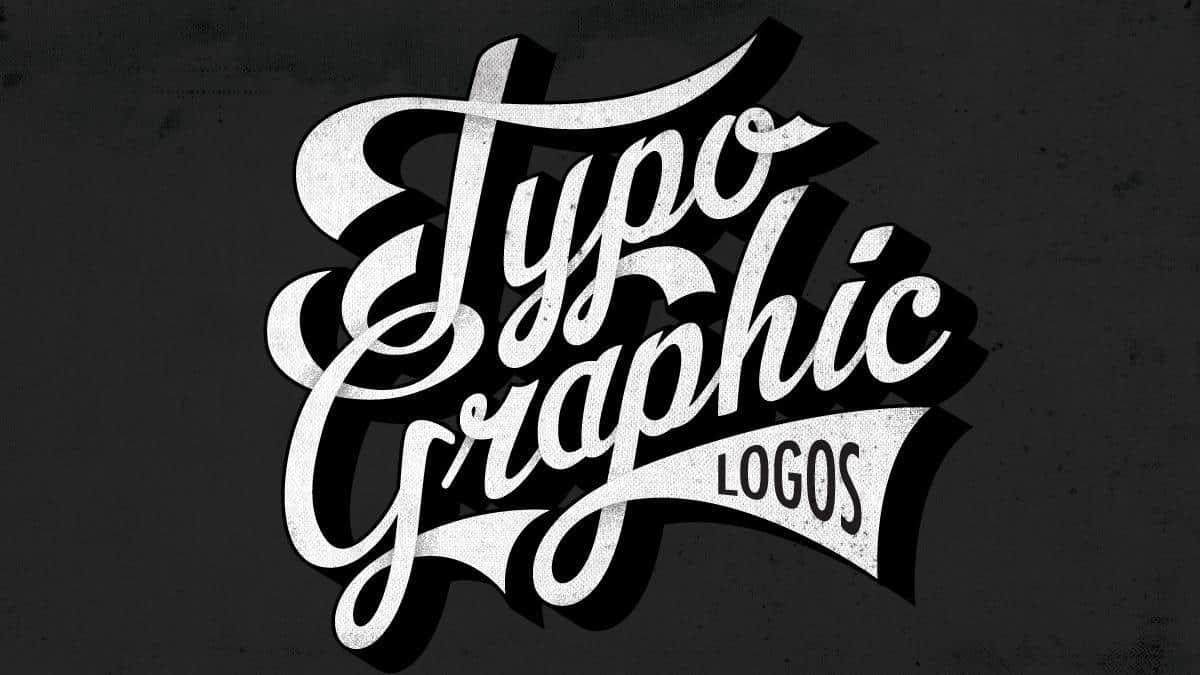 When it comes to branding, logos are the most prevalent since they are easy to spot and connect with companies. While many organizations opt to use illustrations for logos, even more companies prefer typography to get their brand and message across. Learn how to craft Typographic Logos with designer Ray Dombroski.
The Golden Secrets of Script Lettering: Find Inspiration in Your Handwriting
This is another course made by Martina Flor. In the Golden Secrets of Script Lettering, you will learn how to transform spontaneous handwriting into a lettering piece, giving your writing and designs a personal touch.
Lettering with Texture: Dimensional Type with Layers and Color
In typography, dimension gives life to plain letters. Under lettersmith Jeff Rogers, who has worked for reputable brands like Nickelodeon and McDonalds, and his Lettering with Texture, you will learn how to create dimensional type using paint. You will also find out how to find great inspiration as well as get tips for sketching, painting, and layers.
Paper to Digital: Create Your Own Hand Drawn Font
Finding the perfect typeface for our projects can be tough, especially if your theme is unique or mashes genres. Fortunately, you can easily learn how to Create Your Own Hand Drawn Font, a Philadelphia-based designer and writer.
Creating Fonts in Illustrator and Fontlab
Made by Cleveland web design, branding, and print studio Go Media, this tutorial teaches the basics in Creating Fonts Using Illustrator and bringing it to Fontlab for editing and polishing.
How to Create Custom Typography
If you want to make your slogan, invitation, or other text material unique and attractive, Creating Custom Typography will be beneficial. Set aside three minutes to learn how to do it from TheVectorLab founder, Ray Dombroski.
Hand Lettering Brushes Tutorial for Illustrator
Who says creating artistic types is difficult? Designer Jeremy Child shows you an easy way to do it with his Hand Lettering Brushes Tutorial.
Adobe Photoshop Design Secrets: Fonts
Here's the thing: simple text using basic typefaces in your library looks okay. However, if you want them to look better, then you ought to learn these Adobe Photoshop Design Secrets from Creative Cow leader Franklin McMahon.