Web design has changed a lot in the last couple of years. The development of more and more technologies, such as responsiveness, triggered by the development of the mobile market, has made standard compliant web designing quite challenging. The explosion we've seen from jQuery over the last couple of years has contributed to this. There are a lot of jQuery plugins you can use and implement in your designs.
In this more and more complicated world of web design, every once in awhile a new technology appears and makes everything simpler. Such was the development of ready-made frameworks you could use to create your websites faster.
Designmodo has taken this concept a bit further, through the development of their Startup Design Framework.
Startup Framework includes a set of ready-coded components and complex blocks which can easily be integrated into almost any design.  All the components of the framework are made in the same modern style, making it easy for the designer to integrate them into any design project.
You can also create a website (startup) from with great ease, just by combining the ready coded blocks in any way you see fit. For example you can choose a header block at the top of your website, right below it you can integrate a features block, below a video block and below a footer block. Boom. You have a website. It's that easy.
To make things even easier Designmodo has integrated in the package 25 ready-to-use startup design samples. In essence these are 25 website templates you can use to develop your website. Of course you can edit these as well, or change them, or add more blocks to each of them.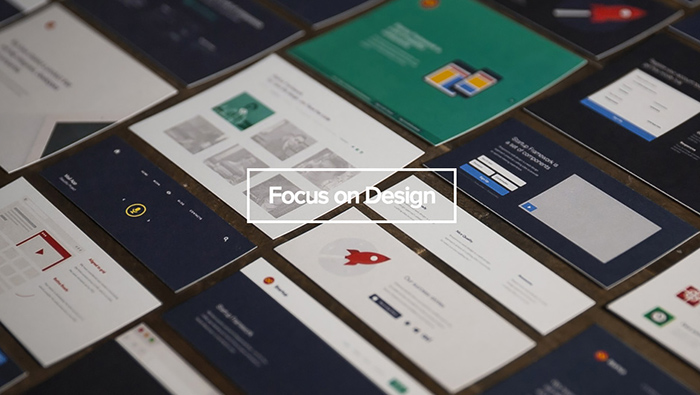 You can decide to create your website using the ready-made designs or using the coded UI blocks, or both. The possibilities are endless. And this makes it really easy too.
Of course, being as modern as it is, Startup Framework is fully responsive and so will be all your designs. That means all the websites you will create will look as good on any mobile device as they do on a computer or a laptop screen.
Startup Framework works fine on devices supporting Retina Display. Feel the clarity in each pixel.
Find out more about Startup Framework here : designmodo.com/startup