It's amazing how popular the singles scene is these days. It's a lot sexier and way more fast-paced than it's ever been. It also involves a lot of easier-to-manage code. Uh, you do realize we're talking about single-page Web design, right?
Yeah, single-page websites are a big hit these days, thanks to their super quick loading and easy navigation. Having everything all on one page makes for some real simple user interaction. If you're looking to start a new one-page promotional site for yourself or perhaps to build out for your clients, then this Mighty Deal is the king of the singles! Not only will you get 10 gorgeous professional one-page themes from DX Themes, but you'll also get a chance to use super fast and simple-to-customize themes! All the themes included in this bundle are built on the Twitter Bootstrap framework. Oh, and did we mention they all use a responsive layout too? Yeah, that's 10 highly sought-after templates for one unbelievably low price. Can you say $1 per theme?
[alert-announce]
Get the deal now
  [/alert-announce]
Deal Highlights
10 Twitter Bootstrap Themes
With this Mighty Deal, you'll score not 1, but 10 high-quality, professional Twitter Bootstrap themes for your website! Specifically, that includes 9 single-page HTML5 templates and 1 single-page WordPress portfolio theme. All 10 are built on the highly popular and easy-to-customize Twitter Bootstrap framework.
Single-Page Templates
These days, single page websites are all the rage. They're fast loading, highly organized, and easy to jump around to the appropriate content.
Great for Professionals
All of these templates are fantastic tools for people looking to create beautiful portfolios, personal pages, or small business websites. These themes are great for all sorts of professionals including architects, photographers, lawyers, real estate agents and more!
Responsive Design
The themes in this incredible bundle were all built with a responsive design layout. That means they'll adapt to whatever screen size your users are viewing it on. So whether it's shown on an iPad, smartphone, laptop or desktop, your website will still look great and function properly.
Highly Customizable
Built on the Twitter Bootstrap framework, these templates are easy to modify. As long as you have a basic knowledge of HTML and CSS, you can easily follow all the codes and customize them when needed.
Commercial License
Your purchase of this Mighty Deal includes a commercial license. That means you can use these themes an unlimited number of times for your own personal projects, as well as for any of your clients.
White Label
Looking to white label these themes as your own or with no attribution for your clients' sites? Not a problem. You can easily remove all copyrights and back links from these themes.
Architex (Architect, Construction sites)
More details | Live demo
QuickStart (Creative photography)
More details | Live demo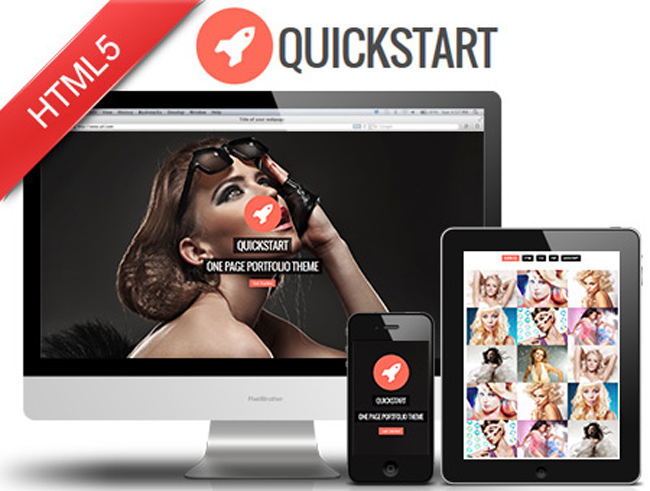 Private lawyer (Legal)
More details | Live demo
TheOne (Animated photo portfolio)
More details | Live demo
Architect (Architecture)
More details | Live demo
Sensation (Photography portfolio)
More details | Live demo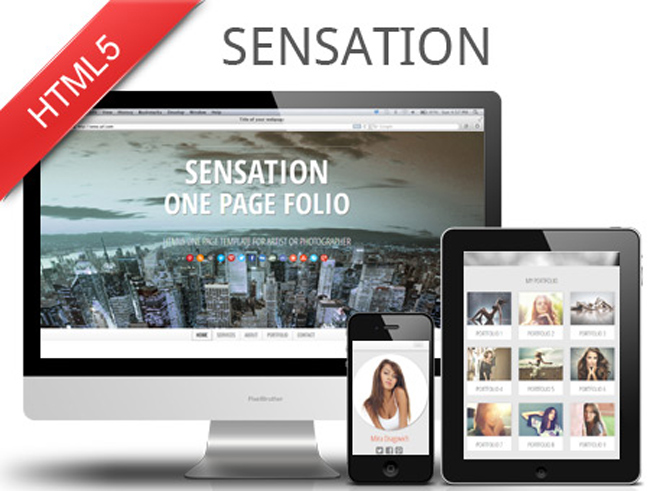 Restaurant (Restaurants, cafes, bars)
More details | Live demo
Real Estate Agency (Real estate)
More details | Live demo
Mary & Troy (Weddings)
More details | Live demo
Paradise (WordPress portfolio)
More details | Live demo
Pricing
This set of 10 high-quality themes normally costs $80, but for a limited time only, you can get all 10 one-page Twitter Bootstrap themes for only $10! That's a shocking savings of more than 85% off the regular price!
Click the BUY NOW button and start strapping on the one-page templates today!
Get the deal
Just use the button below to get this amazing deal.
[button-green url="#" target="_self" position="left"]
Buy now ($27)
 [/button-green]