Adobe Photoshop is dynamic software with the help of which the developers can create amazing designs. However, they should be aware of the diverse applications present in this platform for coming up with amazing design or make use of the readily downloadable templates for designing different pages in the website.
Login pages are a must for all websites. Therefore, the designers need to develop a clutter free and good looking login page the website. The webmasters need to use the login page for accessing their website and thereafter upgrading data in it. First, the designers need to develop the webpage with Photoshop and thereafter transforms it to the compatible language so that the viewers can access it from different browsers. They can also use the readily downloadable templates that are developed by professional graphic artists with the aim of helping the novice who have limited knowledge in graphic designing. The use of the readymade templates will increase the productivity of the developers.
In this post we have enlisted some of the free login form PSD files. These are some of best and absolutely clutter free web designs that will ensure a user friendly experience to the users. You are going to come across many free login form page on the internet, but in this article we have posted thirty five of the most high quality ones that will make the task of the designers much easier. Therefore you need not search on the internet and waste time. Make the best use of these ready to use ones.
1. Circle Login Form PSD
2. Classic Login Form
3. Clean Log In Form PSD
4. Clean Login Free
5. Custom WordPress login PSD
6. Blue login box
7. Clean & Simple Signup Form
8. Earthy Log In Modal
9. Elegant Sign In Notification
10. Facebook Login UI
11. Latelo Classic Note Login Form
12. Login & Signup Form PSD
13. Login Box
14. Login Form by Rafi
15. Login Form PSD
16. Login Interface
17. Login Modal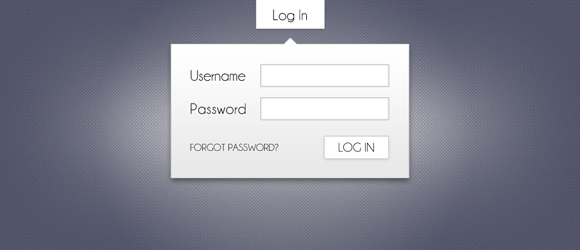 18. Login Modal Box
19. Login Modal Window PSD
20. Log in Sign in Form
21. Login window
22. Minimalist Login Form
23. Minimal Login Form PSD
24. Modern Login Form PSD
25. New Login Box PSD Sources
26. Please Log In
27. PSD template of a login form
28. Sign In Notification
29. Sign up forms
30. Simple and Beautiful Login Form PSD
31. Simple Login Form Psd
32. Simple modal box with login
33. Useful Login Form UI PSD
34. Web Element Free
35. Web Element Log In Template
36. Hanging Note Login
37. Secure Login Form