Adobe InDesign CS3 Training Videos
We all know that Adobe software can be quite hard to learn and master. Adobe InDesign makes no exception.  Apex Web Media Comupter Training Software offers some great training CDs for InDesign CS3.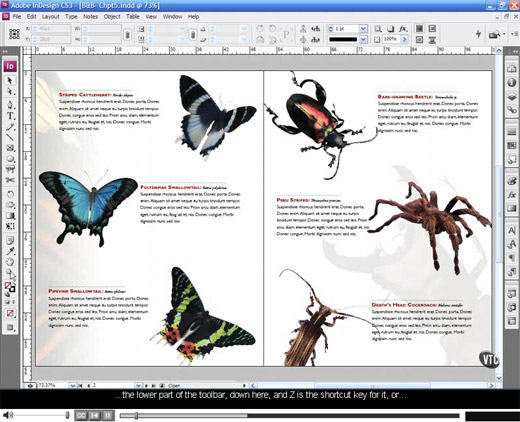 Adobe InDesign Tutorial Videos offers over 13.5 hours of quality training videos by accredited expert Brian White. The CD / DVD is organized in 23 chapters with 244 lessons with all the work files included in the package. The first 3 chapters with 19 lessons are free and can be viewed online here. All lessons come with subtitles which adds clarity and help with retention. It also benefits users who are hearing impaired.
The training videos are compatible with Vista, 98, 2000, NT, XP, Mac OS and OSX .
You will also get your own free certificate (which can be verified online) to prove your credentials.